Winter Camp
---
2021 Edmonton Expos Winter Camp Info
SEEBA is partnering with Evolution Baseball for this year's winter camps.
Evolution is very excited to get this camp underway, once we are deemed to do so!!!!
Evolution Baseball has partnered with 3 of the finest facility's in this area to run these top-notch camps.
We also know there is a possibility that we will not start on time and this might shrink the length of the camp, so with that - sessions that are missed due to restrictions will not be charged, and all the members that have paid will be refunded accordingly for sessions missed!
If you are unsure with the restrictions in place, in regards to start time - please go ahead and register with the payment option of e-transfer. A deposit of $250 will be required to secure your spot as this is filling up quickly!
The link below takes you right to registration, and if you have any questions please feel free to reach out to Jordan and Evolution Baseball.
https://evolutionsportsexcellence.com/collections/baseball-clinic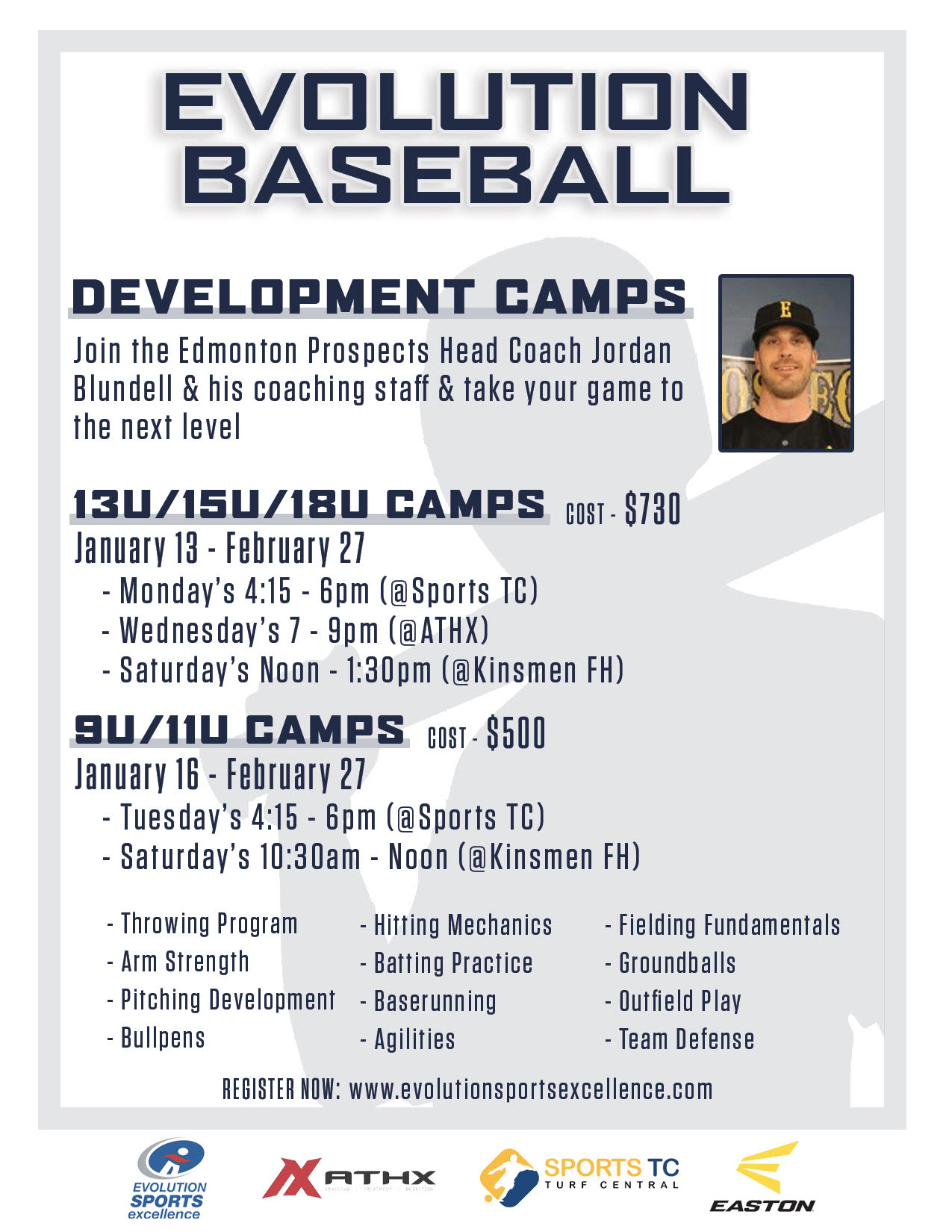 Players from any Organization can Register:
Note: We are currently working with our facility providers as well as Alberta Health Services and Baseball Alberta to determine dates and times when our 2021 Winter Camp will be permitted to open. Details will be communicated on this web page once we are permitted to move forward with registration.
The Edmonton Expos Winter Camp leaves no stone unturned in the development of the youth baseball athlete, and the camp is tailored to players of all ages and skill levels. The camp includes training in all of the following areas:
- Hitting
- Pitching
- Fielding & Throwing
- Baserunning
- Mental Game Development

We look forward to seeing you there!