Edmonton Expos U13 AAA Coaching Announcement
---
---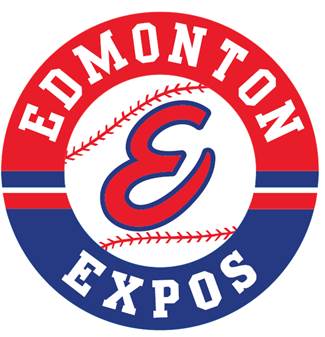 ---
The SEEBA Board of Directors are very please to welcome Ray Brown as Head Coach of the Edmonton Expos U13 AAA Baseball Team for the 2020 season.
In these trying times of the Covid-19 pandemic and the SEEBA Board navigating return to train and return to play protocols with Alberta Health Services
and Baseball Alberta, we are very fortunate to have the leadership and experience Ray Brown brings to our U13 AAA team for the remainder of the season.
Please see Ray's Biographical Information below for more information on his playing and coaching experience.
Raymond Paul Brown Biography
Professional Scout
Associate Scout- Boston Red Sox - Chicago White Sox - Seattle Mariners - Montreal Expos
Part Time Scout - Los Angeles Dodgers -San Diego Padres - Seattle Mariners -2019 San Diego Padre's
2019 - Fort McMurray Giants Head Coach - 2019 - The Fort McMurray Giants is a summer College team that plays in the Western Canadian Baseball League.
Edmonton Prospects Head Coach - 2014 to 2018 - The Edmonton Prospects is a summer College team that plays in the Western Major Baseball League
St. Albert Minor Baseball Association - 2013 - Head Coach for the Junior Cardinals in their inaugural season in the North Central Alberta Baseball League.
Okotoks Dawgs Head Coach - 2007 - Managed the AAA Midget team in the Alberta Midget League
Baseball Development Officer Oceania Region - 1993 to present
Developed Baseball Coaching and umpiring manuals for the Oceania Region
Set up development programs from grassroots to elite development in Oceania Region
Sent players from Oceania region with potential to play at various U.S Colleges
Assisted in field development
Tournament Director for Oceania Tournaments, developed standardized rules for conducting tournaments
Pitching Coach - Macerata, Italy - 1990
Invited by Dave Robb to come to Italy to develop pitching program for Macerata Baseball Club - worked with elite pitchers and youth pitchers
Head Coach of Professional Baseball Institute - 1988 to 1993
Established a high performance program for athletes who desired to reach a higher level of playing excellence - Many of the players and coaches who participated in the PBI are still contributing to baseball development not only in Alberta but world wide - Trevor Schumm, Australia, Scouting Director Asia/ Latin America, San Diego Padre's - Greg Wolfe, New Zealand - Sheen Bromley, Federated States of Micronesia and Alberta - Mark Randall, Les McTavish, Alberta - Dave Robb, Italy, Arizona and Alberta
Head Coach - Alberta Baseball Association - 1984 to 1987
Developed the first high-performance year-round training baseball development program
For Baseball Alberta
Player Coach - Edmonton Tigers Baseball Club - 1977 to 1984
Won National Championship in 1977 - Was first everyday baseball program established in Edmonton, played a minimum of 70 games per season - Voted National Coach of the year in 1977 - Voted Alberta Provincial Coach of year twice - provided U.S College opportunities for various players
Pitching Coach - Cal-State Long Beach - 1975 to 1976
Resigned position to move to Alberta
Minor League Player - 1971 to 1975
Signed with Kansas City Royals - pitched 2 no hitters, one of which was the first perfect game in the California League
College Player - 1967 - 1971
Attended Cal State University at Long Beach, 1969 - 1971 - won league championship in 1970 - Attended Long Beach City College, 1967 to 1969, won back to back state championships, complied an 11-1 record with a 1.37 era in 1969
High School Player - 1964- 1967 - Played 3 years of high school baseball - in 1967 was part of the National Championship Long Beach Cardinals who won the Connie Mack National Championship
Please join us in welcoming Ray Brown to the Edmonton Expos Organization!
SEEBA Board of Directors